Join Our Classroom Subscription Program Today.

Help your students discover the world of aviation - and their career opportunities within it.
Sign up your classroom today for a complimentary subscription to Aviation Week & Space Technology, the aviation community's most trusted publication.
We'll deliver the latest news and technology advances impacting this multi-billion dollar global industry, includng:
Monthly edition of Inside MRO, focused on the maintenance, repair and overhaul community
Biweekly edition of Aviation Week & Space Technology, our flagship publication trusted by industry professionals and aviation enthusiasts
Daily emails featuring new articles posted to Aviationweek.com and MRO-Network.com
Ongoing access to Aviation Week's 100-year archive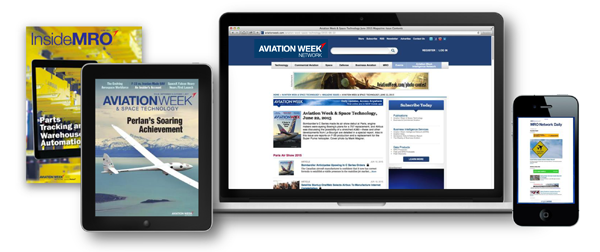 SIGN UP INSTRUCTIONS (for teachers only):
Signing up for your complimentary classroom subscription is easy. Simply complete the form below and your classroom will be granted access through your .edu account (individual student requests will not be processed). Within 2-4 weeks, you will receive:
Login instructions for access to articles posted online at aviationweek.com
Digital issues for Aviation Week & Space Technology magazine, including monthly Inside MRO issues
Daily newsletters for new content published on MRO-Network.com and Aviationweek.com
Questions about your subscription application? Just contact our subscription manager directly at laurie.becker@aviationweek.com.